We pay from £0.90p per kg
Clothes, Toys, Shoes, Bric a Brac and Accessories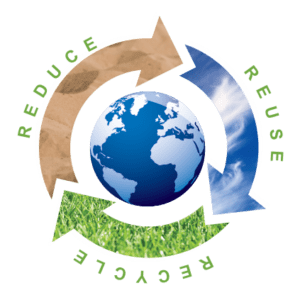 Selling your old clothes helps...
We have 7 shops available to you in Kent and Essex all with parking outside for your convenience.
Chatham/Gillingham Shop
174 Rainham Road
Chatham/Gillingham, ME5 7EN

Tel: 01634 570169
Mon to Sat, 10am – 4pm
(Next to The Old Ash Tree Pub) on the A2
Ramsgate Cabin
Ramsgate Garden Centre
Montefiore Ave
Ramsgate
Kent

Monday to Saturday 9.30am - 4pm
Sunday 10.30am - 3.30pm
Cabin in the car park

Herne Bay Shop
1 Avenue Rd, Herne Bay
Kent, CT6 8TA

Tel: 01227 362387
Mon to Sat - 10am – 4pm
(Opposite Four Fathoms Pub )
Lakeside Retail Park - Cabin
Lakeside Retail Park, West Thurrock
Essex, RM20 1WN
(A Log cabin in the car park opposite Mamas & Papas and behind Pizza Hut)

Tel: 07843 955770
Mon to Sat, 9:30am – 4:30pm
Sun 10am – 3pm

Basildon Cabin
Mayflower Retail Park
Gardiners Link
Basildon Essex SS14 3HZ
Tel: 07874 071273
Mon to Sat 8.30am – 4pm
Sun 10am – 4pm
(Cabin in the Carpark outside Superdrug)
Paddock Wood - Cabin
Paddock Wood Garden Centre
Maidstone Road
Tonbridge
Kent
TN12 6QJ
Tel: TBC
Monday to Friday 9.30am – 4pm


Sandwich Industrial Estate
Unit 13 Crystal Business Centre, Sandwich Ind estate, Ramsgate Road, Sandwich CT13 9QX
Mon - Friday - 9.30am - 3.30pm
Recycling for cash only takes a few steps
*We reserve the right to refuse any item. If unsure call our location landline to speak to a member of the team.
We pay cash for your old things
CLOTHING – all men's, women's and children clothing, swimwear, baby accessories, modern straight leg suits, fancy dress all in a clean, unsoiled and wearable condition
SHOES – paired shoes in a good wearable condition
ACCESSORIES – Handbags, Belts, Fashion accessories & Jewellery
BRIC-A-BRAC – Ornaments, Canvas's, Small modern photo frames 6×4 size, retro dinner sets in 4 or 6 full set puzzles under 20 pieces, statues, vases and candles all must be in a reusable condition with no chips or cracks.
TOYS – Baby push along with toys, walker, buggies, travel cots, baby walkers, dolls, cars, soft baby books, trains, most types of toys in reusable clean working condition.
OTHER ITEMS – We accept most items that are new and items unopened or tagged.
Books
Teddies
Furniture
Pictures with glass
Curtains, towels, duvet covers & duvets
Underwear, old fashioned bootleg jeans/trousers, school uniform, clothing with business logos, adult nightwear
Glasses
Odd plates and cups, kitchen wear, tupperware
Ladies & Gents Suits (unless modern), very old fashioned clothing, ethnic clothing
Electrical goods including toys, puzzles over 20 pieces, games and Items which show excessive ware or damage
Items with an unpleasant odour or with excessive animal hair.
*We reserve the right to refuse any item
Reach out to our team via phone or email and we'll gladly answer any questions you may have.